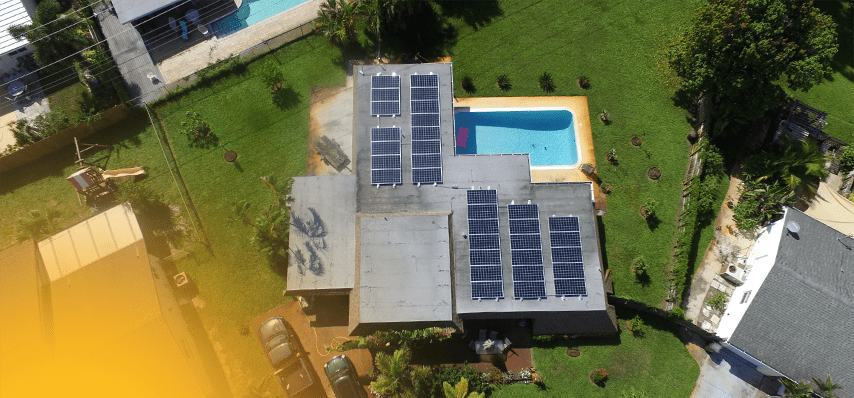 Zero roof penetrations

Installation time is cut in half

No holes
No leaks

Roof warranty remains intact
Solar Stack
Solar Stack's innovative design incorporates a patented pedestal used in conjunction with a code-approved adhesive.
Solar Stack eliminates potentially disastrous roof penetrations and allows roof warranties—and the roof itself—to remain intact. Solar Stack is the only solar panel roof mount that can make this promise. Since there's no need for anchor penetrations or locating structural connection points, installation is significantly simplified. Solar Stack's streamlined design cuts labor and installation time in half, avoiding costly, damaging complications associated with accessing attic spaces and modifying structural connection points.
Additionally, Solar Stack eliminates crawling into hot—or cold—attic spaces to install solar panels. And because there's no drilling, you have total peace of mind that roof leaks won't result from installation. Solar Stack has undergone rigorous testing by accredited facilities and earned the most stringent certifications from the state of Florida for use in High-Velocity Hurricane Zones, ensuring its durability.
Who Invented Solar Stack?
Tim Graboski is an expert on all things roofing. From roof repair, maintenance, and re-roofing, to the installation of solar panels and solar energy accessories, Tim Graboski has done it all. As a business owner, Tim Graboski has built and operated a successful roofing company since 1989. Tim Graboski Roofing is a fully certified and accredited roofing company that services all of South Florida.
Currently, Tim is heavily involved in being a board member of both the Codes Committee and Energy Tac Committee, respectively. Tim Graboski is also a celebrated inventor – with his pride and joy being the Solar Stack.  Tim Graboski is a progressive business owner that believes in green energy and preserving the environment, and he saw a great way to establish himself in the green building industry with solar energy, and the creation of the Solar Stack.